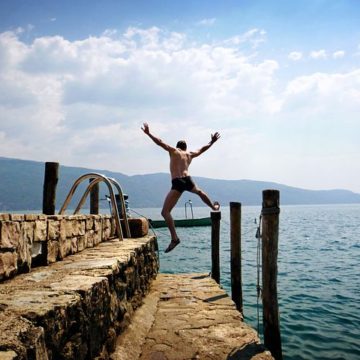 Live Your Life Full Out!
This is the story of one very young women who seems to have cone into this world with a great awareness for living all out…fully herself.Read,watch and be inspired…..
Ouray,Colorado native Zinda Nicole Lahr has touched the hearts and imaginations of many in her brief lifetime.But the reach of the 23-years-old artist and inventor has grown exponentially.
Lahr died in an apparent hiking accident on Nov.20,2013 near Ouray. The following weekend,Pyeatte , a film student at the Santa Fe University of Art and Design,held an open house at the Wright Opera House showcasing Lahr's work as an artist which included Lahr creations,ranging from whimsical solor-powered robots to tiny intricate figurines to puppets with LED lights for eyes.In the video,Lahr comes to life on the screen,aviator goggles on her head ,discussing her "creative compulsive disorder,"her art and her incredible sense of style.
Zina was so full of life and so much promise and so excited about everything she did. The message is,'Don't take your life for granted;remember this is only temporary.'"So many people are talking about how much Zina inspired them.Witness this first hand,to see how Zina lives on."(Source:watchnewspaper.com)
Ask yourself,what can I do today to create space for in my life to live life full out?
Then LIVE IT!